MIX. MINGLE. CONNECT. NETWORK. BE INSPIRED!
Calling all wedding industry professionals! The WedLuxe Team invites you and your
colleagues to join us for the 2019 Industry Networking Party on Saturday, January 12th
from 7 - 10pm, at The WedLuxe Show.
All areas of the show will be fully activated.
This is a great chance to network with your colleagues, see what's new, and enjoy the
show without the crowds! :)

NOTE: Sunday, January 13th is reserved for brides/grooms/attendees and for our show exhibitors to maximize their sales opportunities with potential clients. Networking and/or exchange of marketing material/business cards, etc. by non-exhibitors is strictly prohibited and will be closely monitored on Sunday at the request of returning exhibitors and show management.

The show is produced by Angela Desveaux, founder of WedLuxe, presented by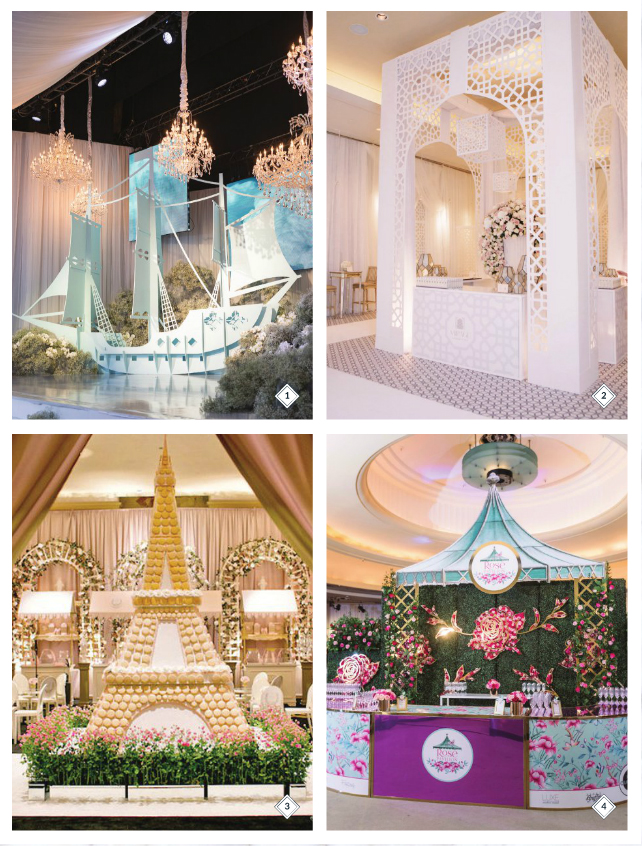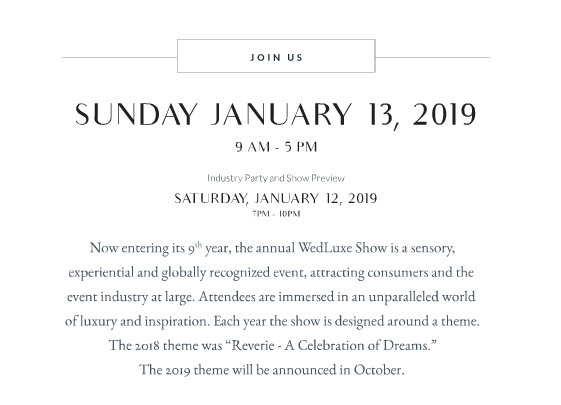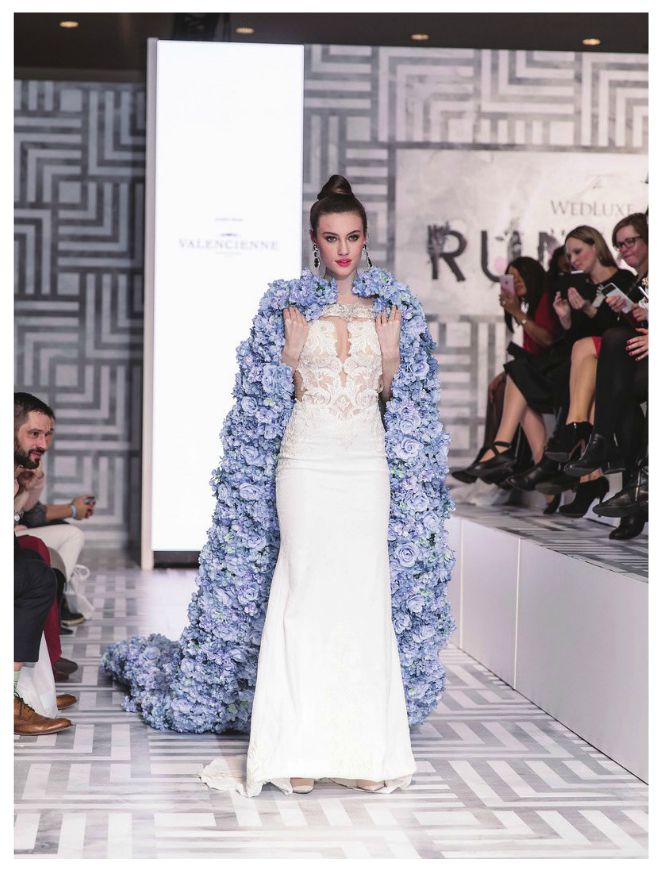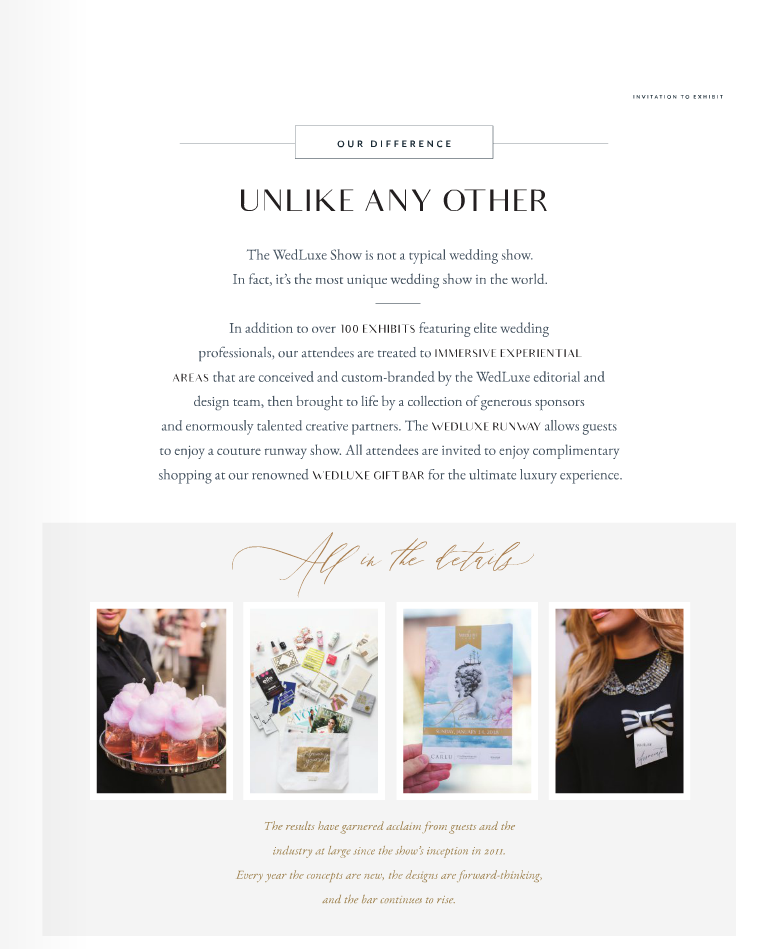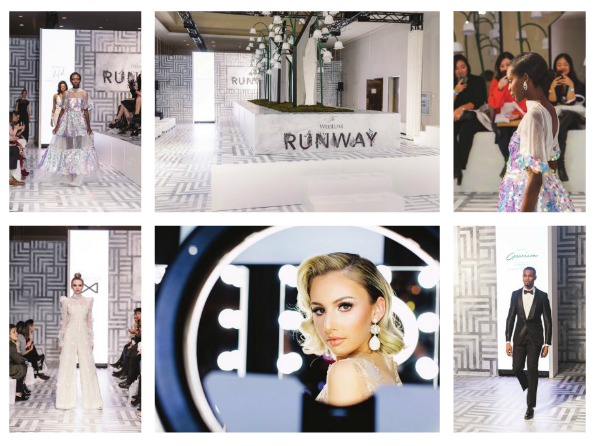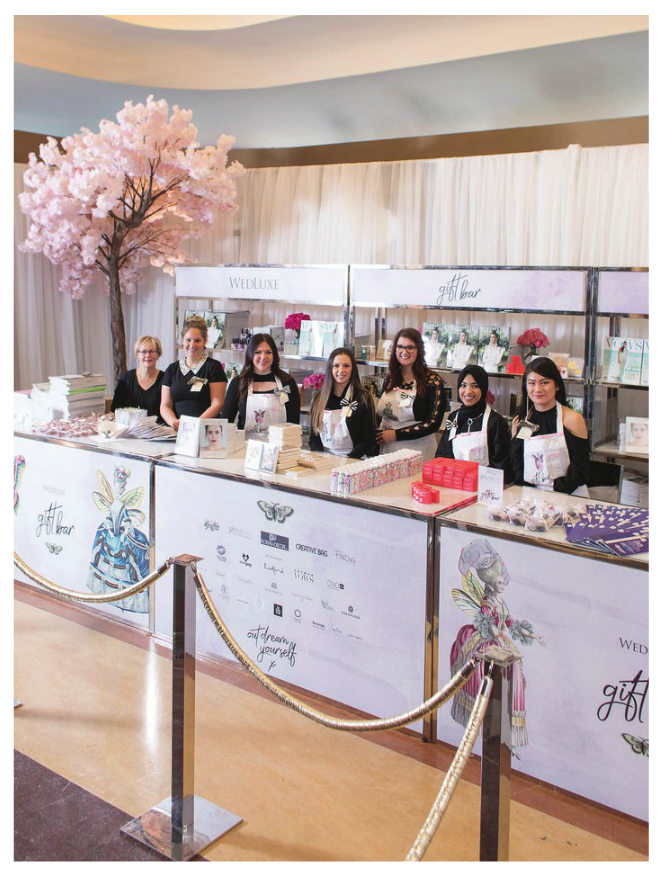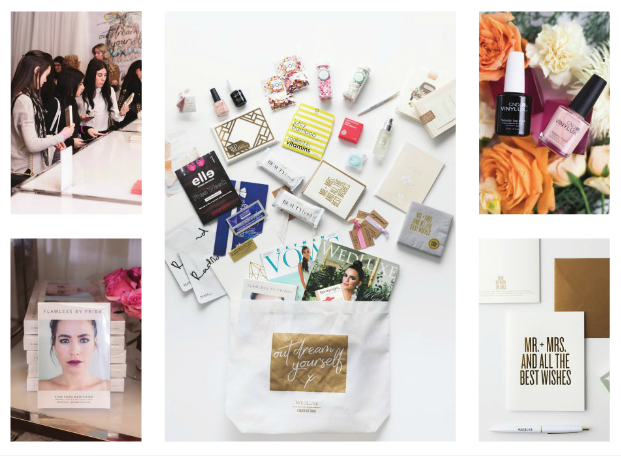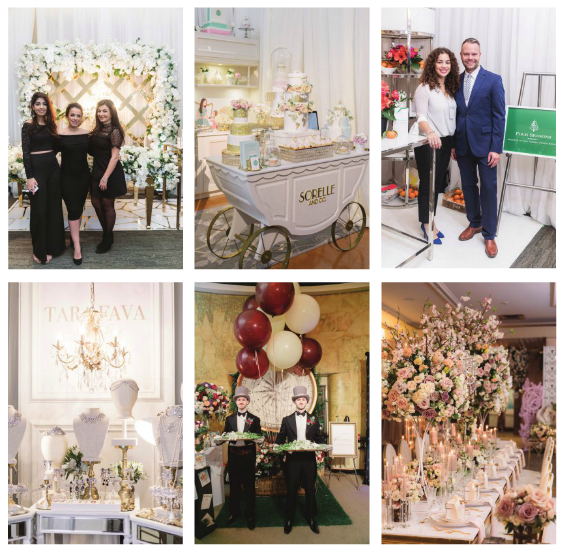 ...